Online Continuum Inquiry
September 10 - September 12, 2022
x2022-09 Dreaming in the Imaginal
Online Continuum Inquiry
September 10 - September 12, 2022
"By turning to soul's source-center within, we touch the life-making mud of truth and find the regenerative, rejuvenating waters of imagination." Michael Meade
The old stories say, in troubled times we have to walk with our yearnings, with our deep existential questions. Not-knowing "the way", we enter the mysteries, to discover ancient yet fresh innovative "ways" to meet the current challenges. This is an invitation to leave the familiar cultural voices of certitude, to dare to inquire and dream in the imaginal.
Most of us confronted with the darkness and pain of unfolding events, are caught in unbearable suffering. Now is the time to refuse old descriptions, fixed perceptions, and instead trust our energy and imagination. Not fantasy, truly fresh imagination enables us to see beyond, where we find new inspiration, motivation and creativity.
The emerging gifts of the imaginal—surprising movements, images, and symbols—free patterned thinking, and give rise to creative possibilities liberating otherwise overwhelming dilemmas.
How will we explore?
Expand our heart body mind in mythic imagination through stories.
Inquire in mind-altering, shape-shifting movement explorations in imaginal dives.
Journey below the surface to sense your dark, soulful, luminous depths.
Sense the fluid forces of creation that guide healing and source boundless unfolding.
Through movement, gestures and exploratory consciousness we open conversations deep in our psyche to discover unexpected undeniable answers from not yet-known aspects of our deeper self.
Each day we will have two Zoom sessions. Susan and Rebecca will guide meditative, perceptual explorations, and an extended Continuum dive (no need to look at a screen.) There will be time for questions and answers to refine the process of our soulful inquiry and for sharing our experiences. We will also make use of breakout rooms for paired exercises.

We are pleased to have additional Continuum teachers assisting.
Saturday, Sunday and Monday
September 10-12, 2022
This event will be recorded for those who cannot attend live.
Recordings will be available online for 6 months.
Workshop Fee $335
Sponsorship Fee $370 — Helps Someone Else Attend
Scholarship Fee $235 – If You Have Financial Challenge
Radically Discounted Scholarship Fee — All Available Spots Have Been Claimed
Cancellation fee: $75
How to Take An Online Course
We will use a platform called Zoom. You'll need a computer, iPad or iPhone, and a good internet connection
Download the latest Zoom app: https://zoom.us/download. It is painless, fast, and free.

If you have a computer, choose that over the iPad or iPhone, not only will the sound be better but also you can interact more and see more of others.

For better sound quality, connect to an external speaker.
How do I join online?
You will receive a confirmation email after you pay for the retreat. The Zoom information will be emailed to you closer in time to the retreat. Please do not share this link and Zoom information with anyone else since we want to ensure that the people who are registering for the class will be able to attend.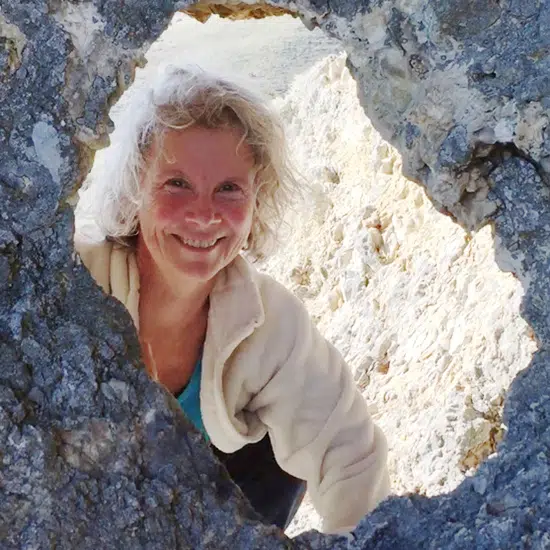 SUSAN HARPER opens portals of exploratory consciousness. She has the ability to transmit experiences of primal and spiritual fluidity. She inspires participation resulting in embodied innovative discoveries. She teaches internationally and has been contributing to the evolution Continuum since 1975. She is the developer of Living Dreams, Body of Relating and Perception Trainings.
Susan's Longer Bio:
Click Here
Website:
www.continuummontage.com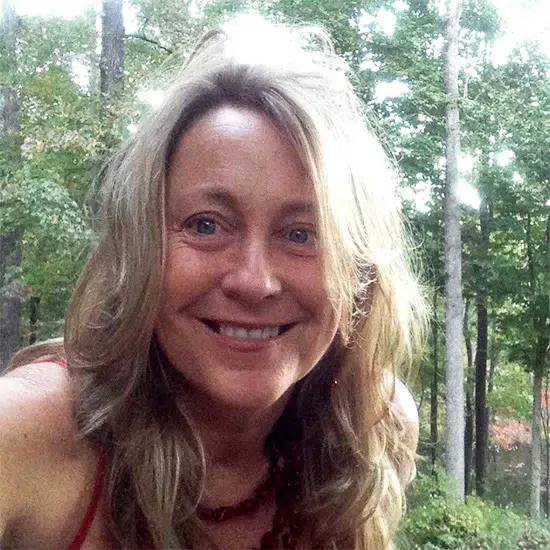 REBECCA LAWSON is a Continuum Teacher and Dance Movement therapist. She teaches regular online Continuum classes, and mentors current and future Continuum teachers.
Rebecca's Longer Bio:
Click Here
Website:
www.evolvingtherapies.com