Continuum Mystery Depths Retreat
Please Apply
March 12 - March 18, 2022
x2022-03 Continuum Mystery Depths Retreat – Waiting List Application
Please Apply
March 12 - March 18, 2022
Michael Meade says, "When our world turns dark and seems about to fall apart it is part of the mystery of life that the human soul can awaken, grow greater, and reveal inner gifts."
In challenging times like these, we need inquiry to go beyond the familiar, to dissolve spells of conditioning and follow the wise longing of our soul. Through initiatory rituals, we make a soulful descent into the fertile dark, where we can transmute loss and despair. Wholeness reveals ways of healing brokenness; new realities emerge.
Continuum Mystery Depths offers a place of refuge and potent communion. Enter the sacred gateway of the body in primordial sounding and fluid movement. Listen in heartful Awareness and "feel" the generative mystery all around and inside. We are nourished in the breathing of the world, in the primal pulse of the living cosmos, and in vast Stillness.
This retreat includes a "soul quest" time where we are in collective silence for 2.5 days – where we explore alone and together. The non-local field of awareness is potent when we dive together and immerse in a palpable sense of timelessness and sacredness. Included are transformative elemental rituals that can be done indoors and outside in nature.
Limited to 25 experienced Continuum participants – this event is for those who can whole heartedly let go of the pattern of daily life and enter deep retreat.
Through inspirational principles and experiential instructions, Susan or Rebecca will guide meditative and perceptual explorations and offer extended Continuum dives. There will be time for questions and answers and for sharing our experiences.

We are pleased to have additional Continuum teachers assisting in this retreat.

Limited to 25 participants, Continuum experience a must. We request that you attend all sessions, however if you need to miss a session due to time zone or other challenges please view the recording later. Recordings will be provided only for those who attend this live event, they will be available online for 6 months.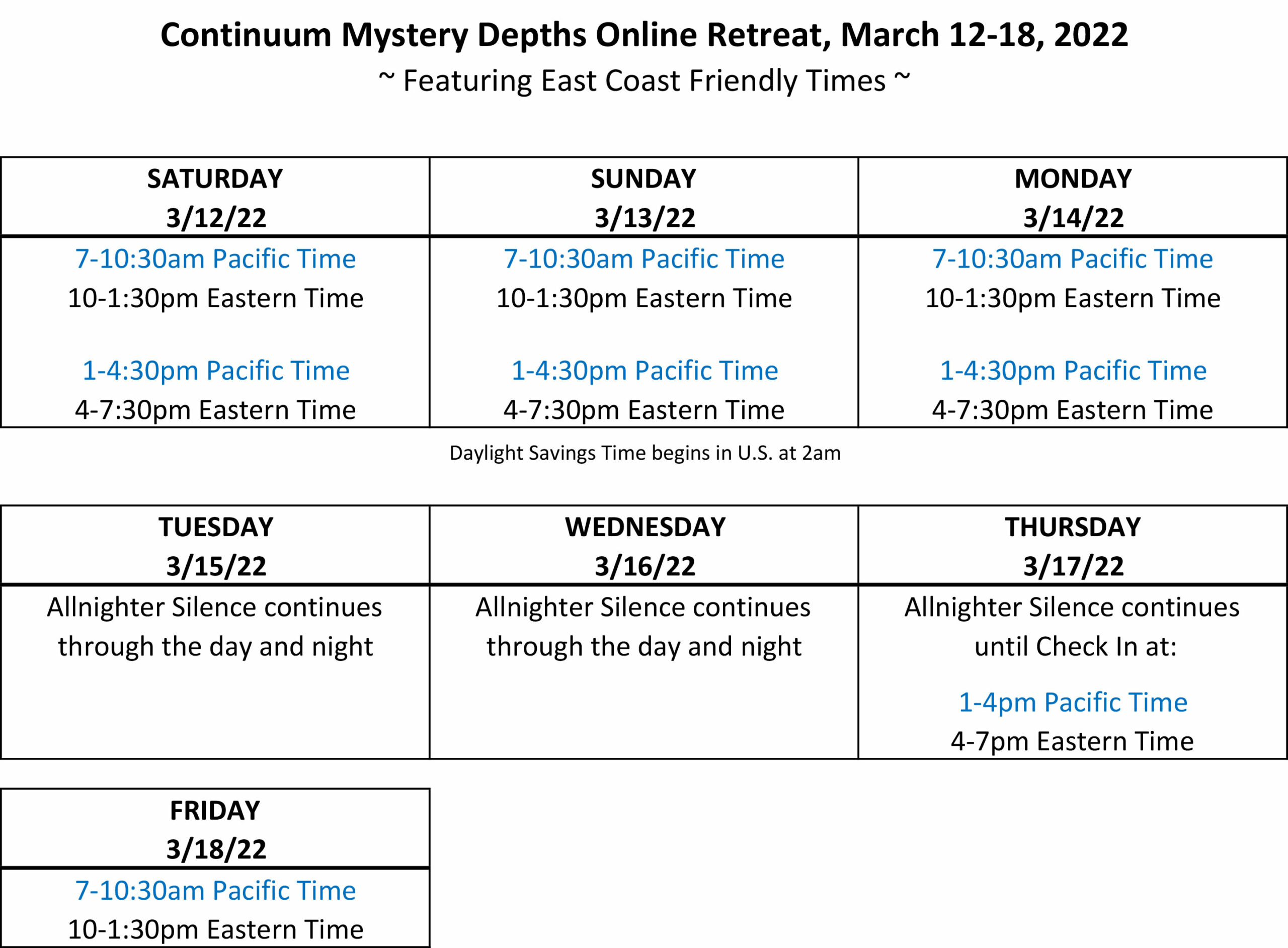 7-Day Retreat Fee: $650

Non-Refundable Registration Fee: $150. We will send an invoice to you for the balance due before February 5, 2022.
All payments non-refundable after February 21, 2022 unless we can fill your space.
How to Take An Online Course
What do I need to take an online class?
We will use a platform called Zoom. You'll need a computer, ipad or iphone, and a good internet connection
Download the latest Zoom app: https://zoom.us/download. It is painless, fast, and free.

If you have a computer, choose that over the iPad or iPhone, not only will the sound be better but also you can interact more and see more of others.

For better sound quality, connect to an external speaker.
How do I join online?
You will receive a confirmation email after you pay for the retreat. The Zoom information will be emailed to you closer in time to the retreat. Please do not share this link and Zoom information with anyone else since we want to ensure that the people who are registering for the class will be able to attend.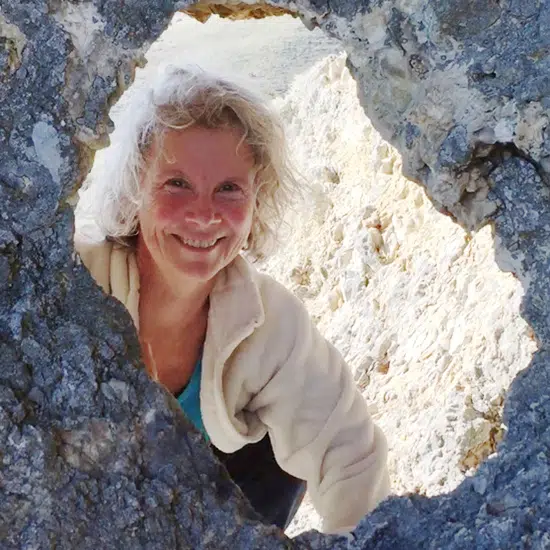 SUSAN HARPER opens portals of exploratory consciousness. She has the ability to transmit experiences of primal and spiritual fluidity. She inspires participation resulting in embodied innovative discoveries. She teaches internationally and has been contributing to the evolution Continuum since 1975. She is the developer of Living Dreams, Body of Relating and Perception Trainings.
Susan's Longer Bio:
Click Here
Website:
www.continuummontage.com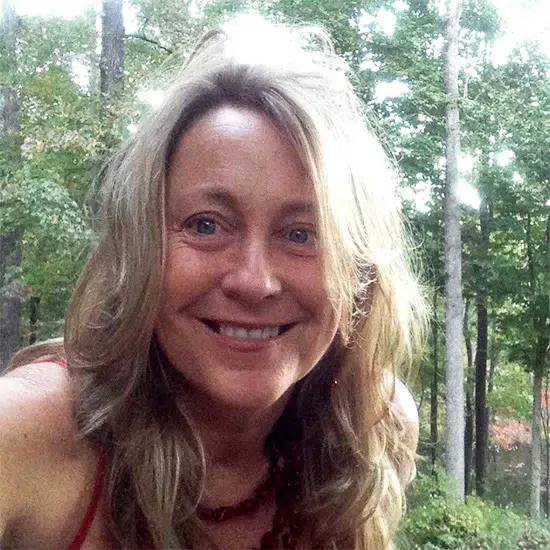 REBECCA LAWSON is a Continuum Teacher and Dance Movement therapist. She teaches regular online Continuum classes, and mentors current and future Continuum teachers.
Rebecca's Longer Bio:
Click Here
Website:
www.evolvingtherapies.com